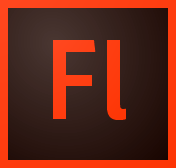 On January 13th, 2014 – Adobe held a live webinar open to the public around focusing on Flash Professional CC and a number of recent developments. Primarily; support for custom platforms. This and other topics were presented upon during this lengthy session by Ajay Shukla (Flash Professional), Grant Skinner (CreateJS), Joshua Granick (OpenFL), Rob Bateman (Away3D), and Denis Balon (GAF Media).
A recording of this event can be viewed here!
---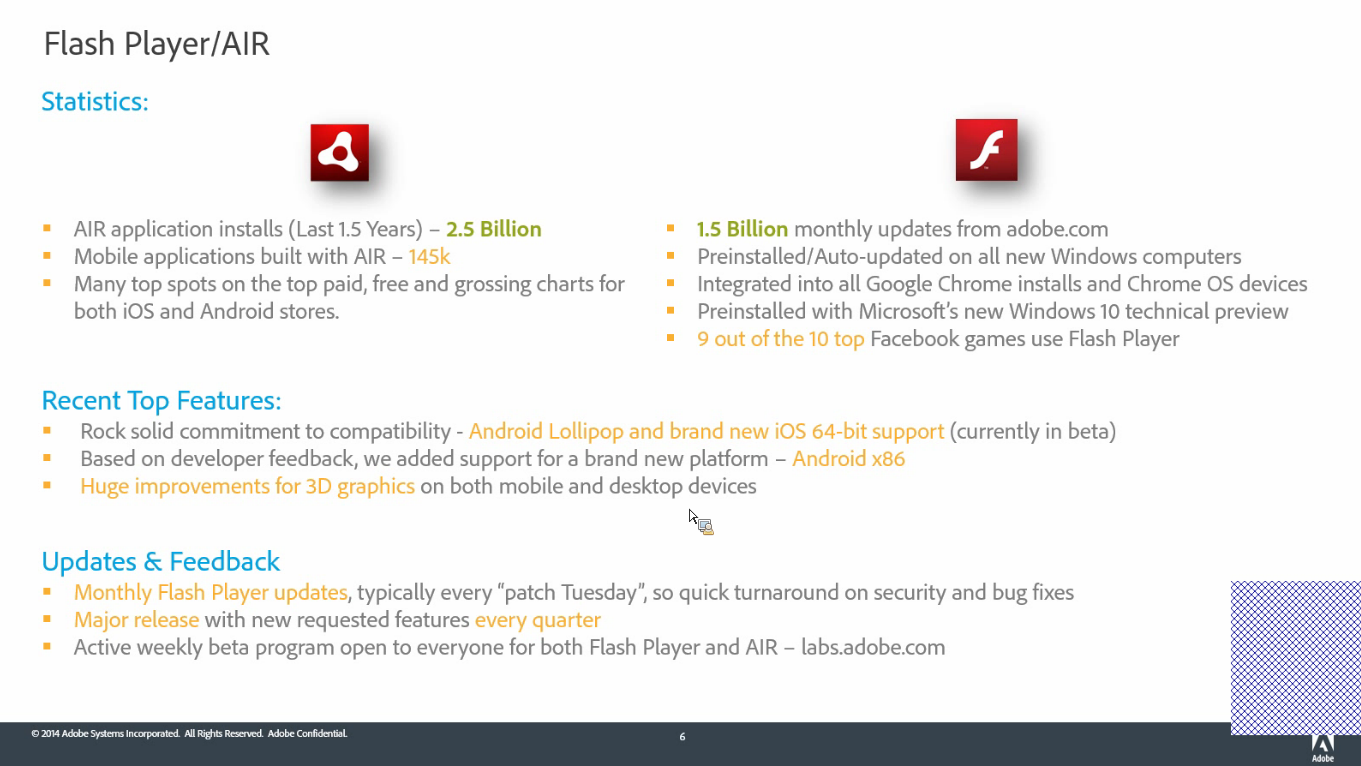 Also of note were some of the things said and shown around the Adobe Flash Runtimes (Flash Player, AIR, et cetera). Adobe remains committed to the runtimes and displayed the updated stats you can see above. In particular, I'd like to note the following:
2.5 BILLION AIR application installs over the past year and a half.
145,000 mobile apps build with AIR.
AIR supports both Android Lollipop and the new Apple iOS 64-bit requirements.
Great strides have occurred in support of Stage3D on both mobile and desktop platforms in the past few months.
Flash Player is updated 1.5 BILLION times a month from adobe.com.
Flash Player is deeply integrated with Windows (even the upcoming Windows 10), Google Chrome, and ChromeOS.
The runtimes are far from dead – these stats speak for themselves.