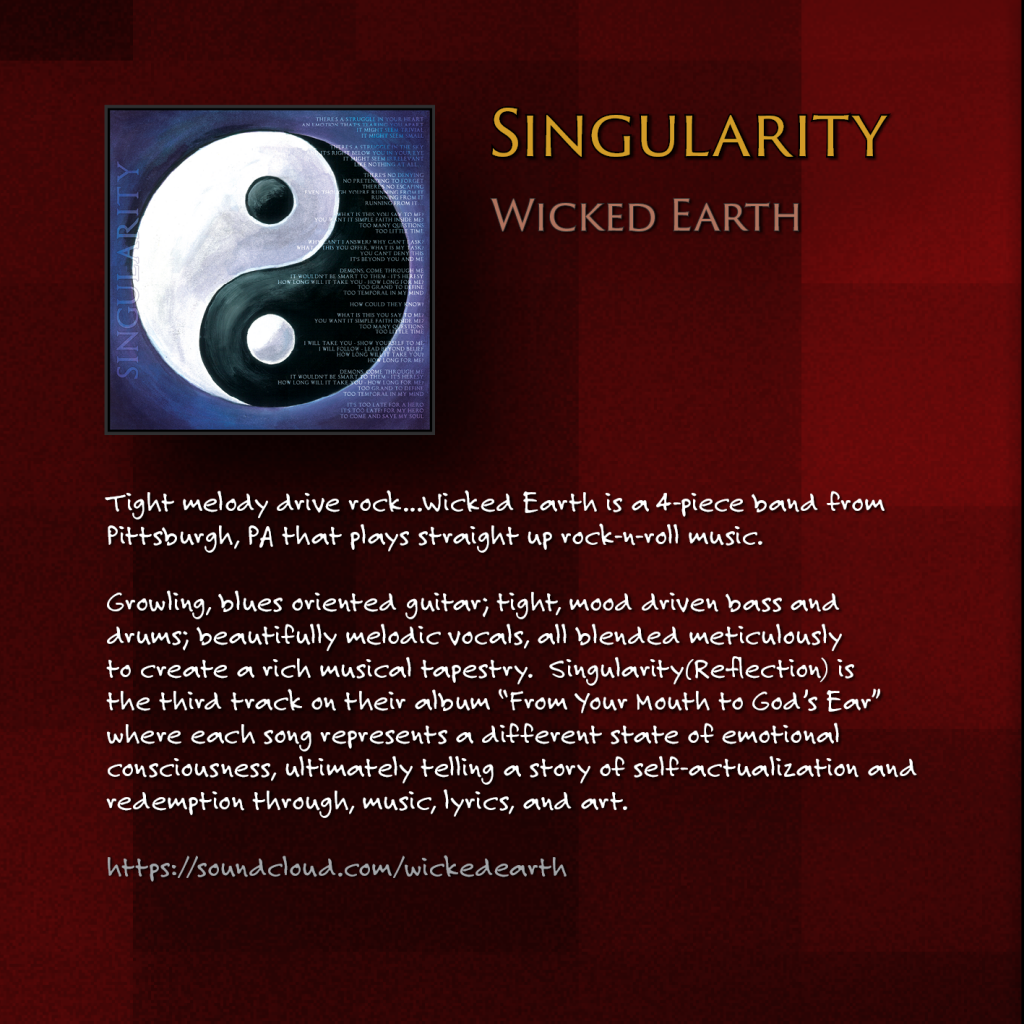 Please start by telling us your name, the name of your project (if different), and any other contributors that make up the project as a whole.
Wicked Earth is Mike Montani (Vocals), Robert N. Tarquinio (Guitar), Vic Carter (Bass), Shawn Houy (Drums)
What is the history of your particular aural endeavors? How did you get started working in this area?
We have all been playing music and in bands since we were teens. About 10 years ago vocals/guitar and bass/drums were leaving their respective bands and met at the going away party for the engineer they had used on each groups final projects. We started just jamming some acoustic music, but have been expanding our style and tightening our sound ever since.
Tell us about your track for EC3. What is the creative process like for you?
Our songs can gestate for months sometimes years, it is only when we go to record that we finalize the track. Singularity was originally created about 7 years ago, but has become one of our favorite tunes from the record. It represents some of our first usage of midi and alternative instruments.
What sort of technologies and creative solutions do you enjoy working with? What does your primary work involve?
As a band we primarily use Cubase for recording. As the primary designer/implementer of our media, I use everything from Photoshop to SQL Server to get our material out there as well as in my day to day. Our existing site was built many years using Coldfusion and is in the process of being revamped.
The Emergent Collective series was established to highlight people in the community who work in creative technologies and also produce music (not that these efforts are so dissimilar). How did you get involved in this Emergent Collective compilation?
I (Vic) am connected to several active members of the CF community including Todd Rafferty and Vicky Ryder. They have been key in getting us involved.
Is there anything else you'd like to share with our readers? Projects you are working on or future appearances?
We will be having our official CD release in May and are planning to expand our marketing efforts with a focus on TV/Movie placement. The best way to hear us is via SoundCloud, or to visit us on Facebook. Thank you for including us on such an interesting project. :)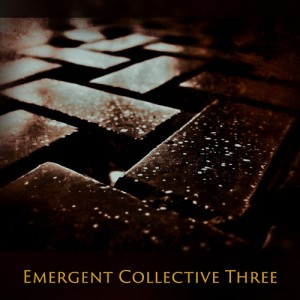 Listen to Wicked Earth and others on Emergent Collective Three.