On May 6th, 2014 – Fractured Vision Media, LLC will release the third volume in the Emergent Collective series of compilation albums composed of tracks contributed by community artists.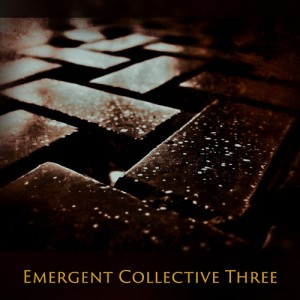 As with previous volumes in the series, the entire compilation will be available as a free CD-Audio image download or as an archive of digital files. Included are cover and tray art, as well as a booklet which showcases the artists involved in this compilation.
The tracklist for Emergent Collective Three is as follows:
Interstellar Pathway – Michael Clawson
Inception – Mark Crooks
Spiked with Recursive Dreams [Live Coded Session] – Meta-eX
Singularity – Wicked Earth
Excessive Exposure – Partition 36
Razorpalm – Shivervein
Sub Saharan – Co-Opera
Income – Everblind
p-branes – Intoxopox
DNA – Gil Amran
Qapla' – CoderJun
Flying Closer To The Sun – Jeffry Houser
A new aspect to this release is a set of contributor interviews which will be made available in the days following the release of the album. Check back here to read these new interviews with community contributors!