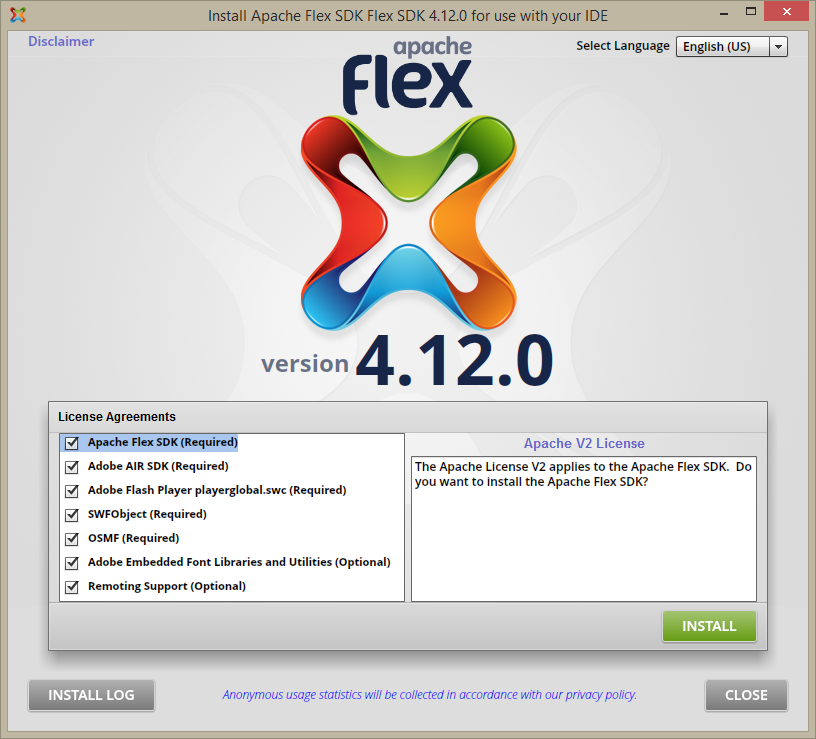 With the release of Apache Flex 4.12.0, users can now get the SDK and related libraries through use of the excellent AIR-based installer. A few choices, a couple clicks, and you have the final bits.
So what's new in this release of Flex? Here are the release notes and official Apache announcement.

Once you have the SDK, simply add it to Flash Builder or whatever IDE you use to write Flex applications. The installer makes this so simple.