Adobe has dropped a number of tech previews onto Labs last night, including a beta of Adobe Flash Builder 4.7 featuring the new Falcon compiler and also some interesting AIR SDK previews.
Flash Builder 4.7 beta is the first version to be offered as a 64-bit application. While there is support for Adobe Flex 4.6 and the new Apache Flex 4.8 SDKs – many of the enhancements are focused upon productivity and lean ActionScript. This is likely to be a theme with the Flash-based tooling to come; performance, foundation, and a generally stripping away of outdated or little-used features (like data wizards) to make room for a better authoring experience. Adobe has told a similar story when speaking publicly about the upcoming "HellCat" release of Flash Professional; rebuilt, lean, modernized, 64-bit. Awesome.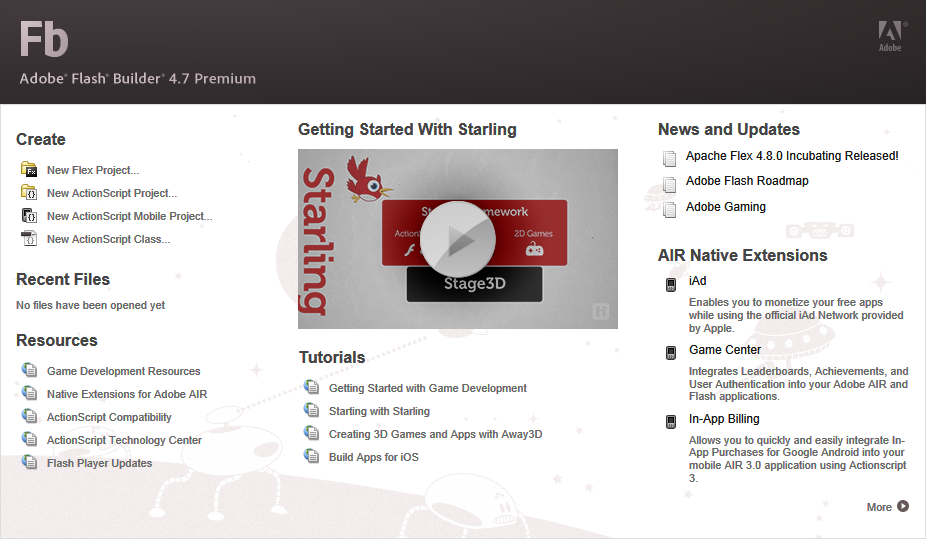 Important things to note…
Some new compiler features require that you target AIR 3.4. The new compiler will only work with ActionScript projects – MXML will be compiled with the legacy compiler. Also – no more design view and those awful data wizards are gone [some bitter with the sweet].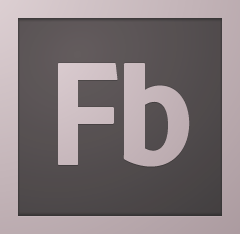 Here's what's new:
Support for Apache Flex SDK
New compiler support for ActionScript projects
Support for creating ActionScript workers
Apple iOS on-device (USB) and simulator testing and debugging support
Configuring multiple build targets for multi-screen projects
Support for customizing ADT and ADL
Enhanced Developer Productivity Feature – Organize Imports
Enhanced Developer Productivity Features – Quick Assists
Real time error highlighting using the new ActionScript compiler
There are also a few other tidbits up on Labs alongside Flash Builder. They are grouped under the heading of Adobe AIR Technology Previews and target specific developer use case: standalone compiler and Apple iOS6.
AIR 3.4 SDK with ActionScript Compiler 2.0
This is the new compiler used in Flash Builder 4.7! One would imagine that Apache Flex will get its hands on this soon.
AIR 3.4 SDK with iOS6 support
For those who with to target iOS6 specifically – this is what you need.