During my Flash gaming workshop at the Adobe Education Leader Institute, we built out a little game which covers the following game development concepts; Timing, Mouse Interaction, Character Movement, Rotation, Scrolling Backgrounds, Obstacles, Collision Detection, Game Loop, Scoreboard, Player Health, Sound Management, States, Constraints, Packages/Classes, Garbage Collection, and Game Cleanup!
The game is called Flash Killa' and is a fun little shooter that demonstrates the historical reality that "All the Flash Killa's come up short". Take on the role of AJAX, Silverlight, JavaFX, HTML5, and even Adobe Livemotion :)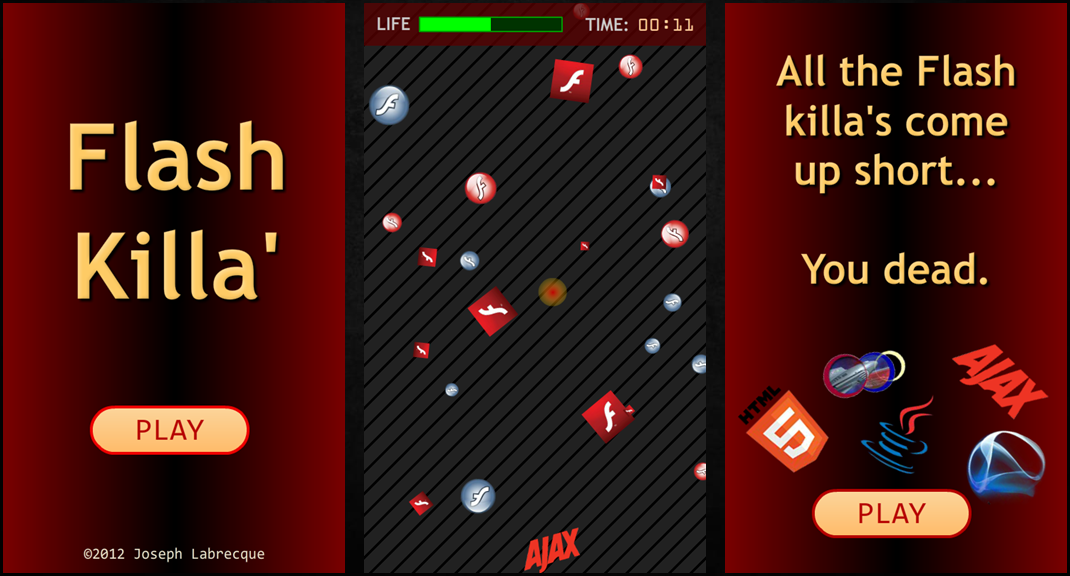 Download the full Flash Professional CS6 FLA and AS3 source code package.
Play the game: FLASH KILLA' (website built with Adobe Edge ;)