Thrilled to be speaking at Adobe MAX in Las Vegas later this year where I'll be hosting a set of labs over the entire three days of the main conference.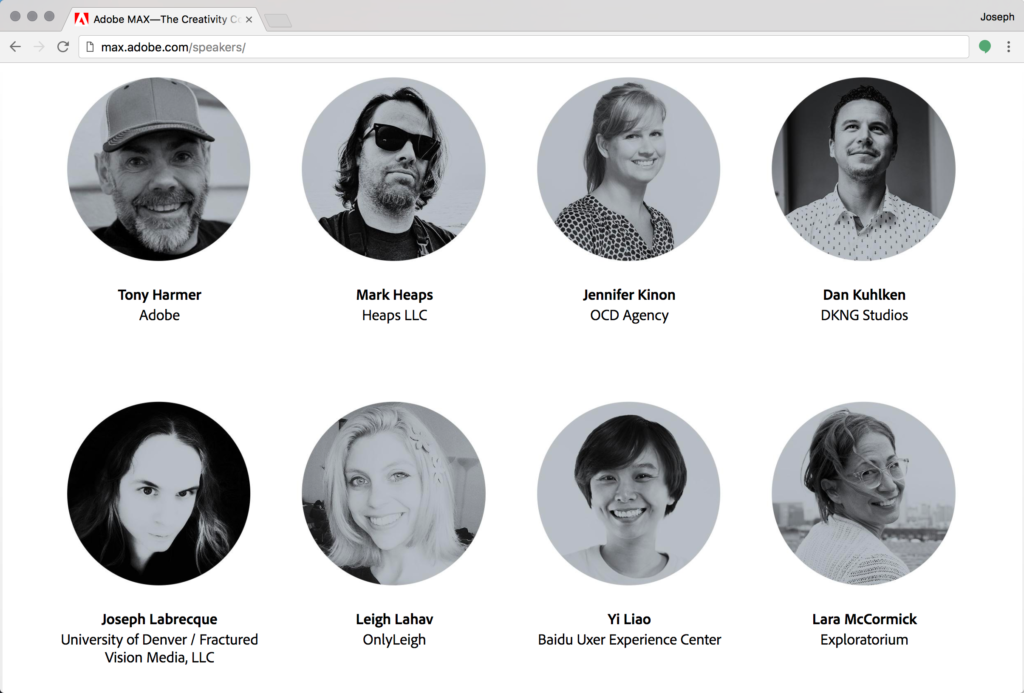 These will be geared toward a beginner/intermediate user approaching Animate CC – but we'll also have goodies sprinkled throughout in the form of tips and tricks… and of course – all the neat new functionality that is sure to emerge!
L254 – Rich Content Creation for Multiple Platforms with Animate CC
Discover how to get started creating engaging animated and interactive content across multiple platforms in this hands-on lab exploring the professional tools in Adobe Animate CC. You'll walk away with a solid foundation you can apply to your own projects.
Joseph Labrecque, interactive content designer and developer, will show you how to:
Use the rich capabilities of Animate to create an assortment of assets and animations
Take advantage time-tested tips and techniques that let you work fast and produce compelling content for your projects
Make your content interactive by leveraging simple code features within Animate
Push the creative envelope using the latest new features in Animate
When?
Wednesday, October the 18th, 3:00 PM – 4:30 PM
Thursday, October the 19th, 8:00 AM – 9:30 AM
Friday, October the 20th, 1:30 PM – 3:00 PM