Last week I had the fabulous opportunity to hang out with a number of ACPs (Adobe Community Professionals), other community members, and some Adobe staff from the communities programs. Adobe has been doing more outreach in these areas in an attempt to build up the community through specific regional summits like this over the past year or so. I think it's wonderful.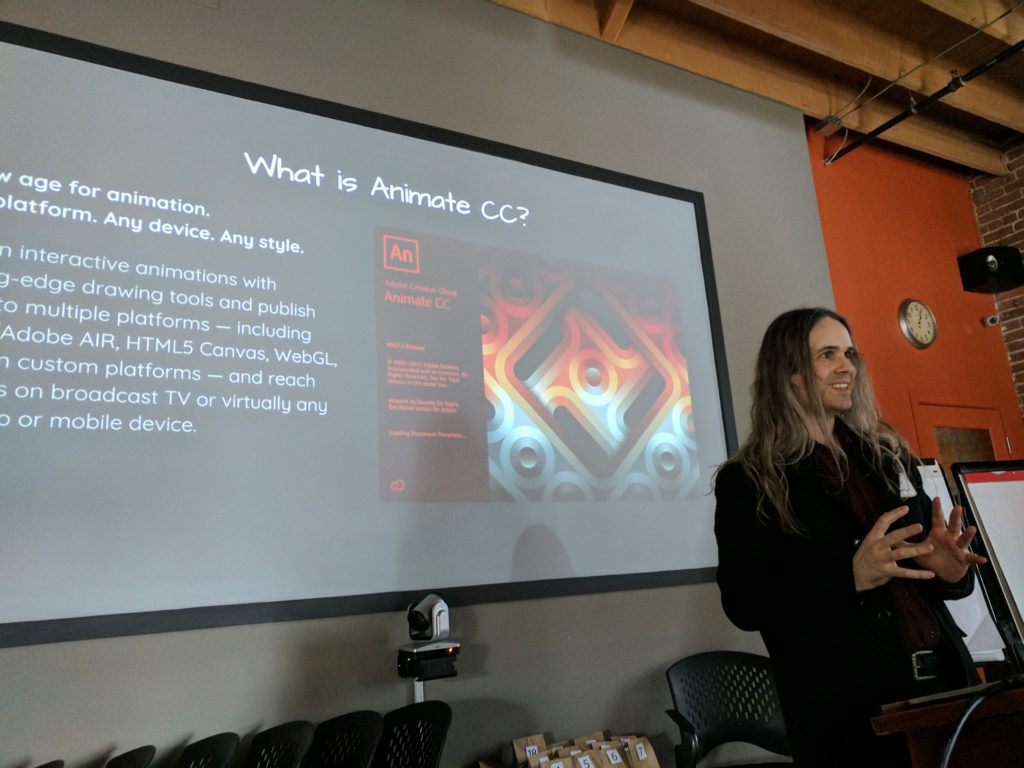 During the full-day portion of the event, I was fortunate enough to be asked to speak on Animate CC alongside fellow author Myra Ferguson. Check out Myra's new book coming out very soon!  Take a peek at some of mine if you like, too. It's GREAT to finally have so many resources around Animate CC out there – I think this is all worth celebrating! #FlashLives ;)
Thanks to Tricia and Preran for coming all the way out to Denver and to all present for the wonderful conversations!