Following the release of Animate CC Game Development on Pluralsight a few weeks back… comes the re-publication of another Train Simple course – Animate CC Mobile App Development!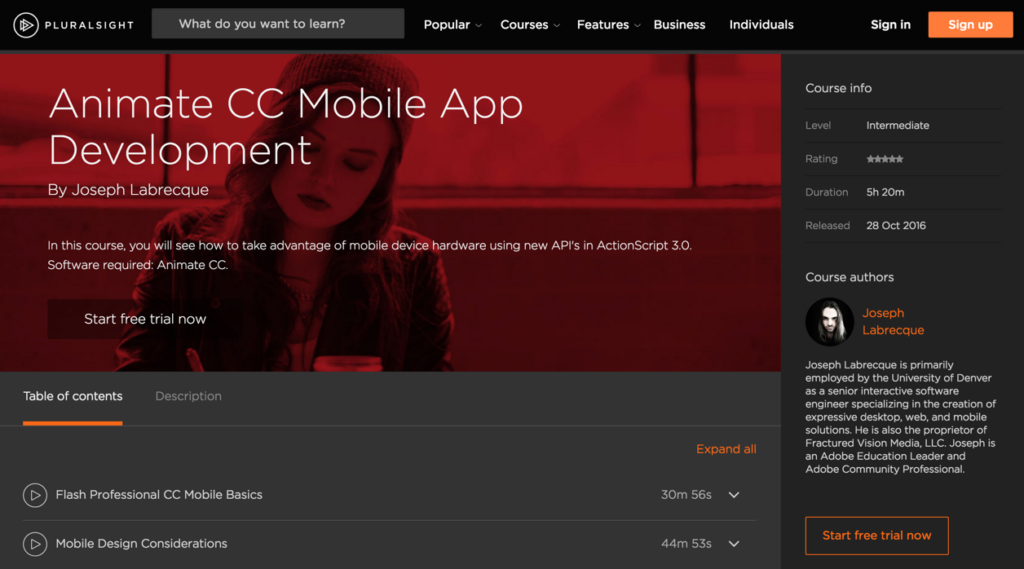 In this course, you will see how to take advantage of mobile device hardware using new API's in ActionScript 3.0. You'll see how you can produce apps and publish them for mobile devices. Software required: Animate CC.
By the way… with Adobe AIR 24 in beta… we can now target AppleTV – and many things in this course do apply!!!