My new book with Peachpit and Adobe Press, Learn Adobe Animate CC for Interactive Media, is now available from the publisher and also retailers like Amazon.com and physical bookstores. I received author copies the other day and am so pleased with how it came out. The materials and layout just scream quality!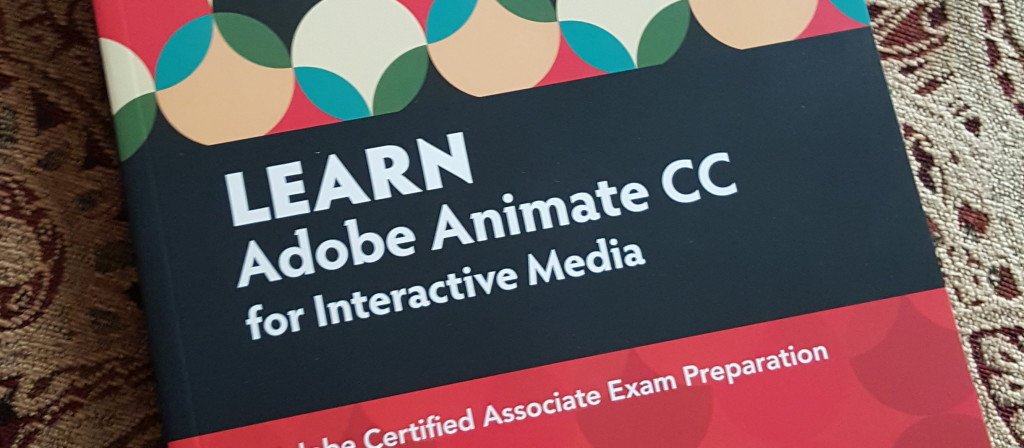 The book itself provides a solid overview on Animate CC with the focus on preparing the reader for the Adobe Certified Associate certification exam for interactive media. We cover everything across 6 main projects while using the new features of Animate CC like Vector Art Brushes, fully scaleable video output, HTML5 Canvas improvements, and more… alongside all the time tested tools and functionality that makes this program great.

There are a couple of things that make this book quite unique:
This is the first book published on Adobe Animate CC and covers many of the new features now available.
In addition to the book, you get access to a fully developed web experience with additional features like quizzes and such.
You aren't getting just the physical book and the online experience – each project also has a video component – adding up to over 6 hours of video content as well!
You can now find the book for purchase at Adobe Press, Peachpit, Amazon.com, and other fine retailers.