Earlier this year, I became involved in a project for Adobe and the Computer History Museum for the purpose of creating and interactive exhibit for the 25th anniversary of Adobe Photoshop.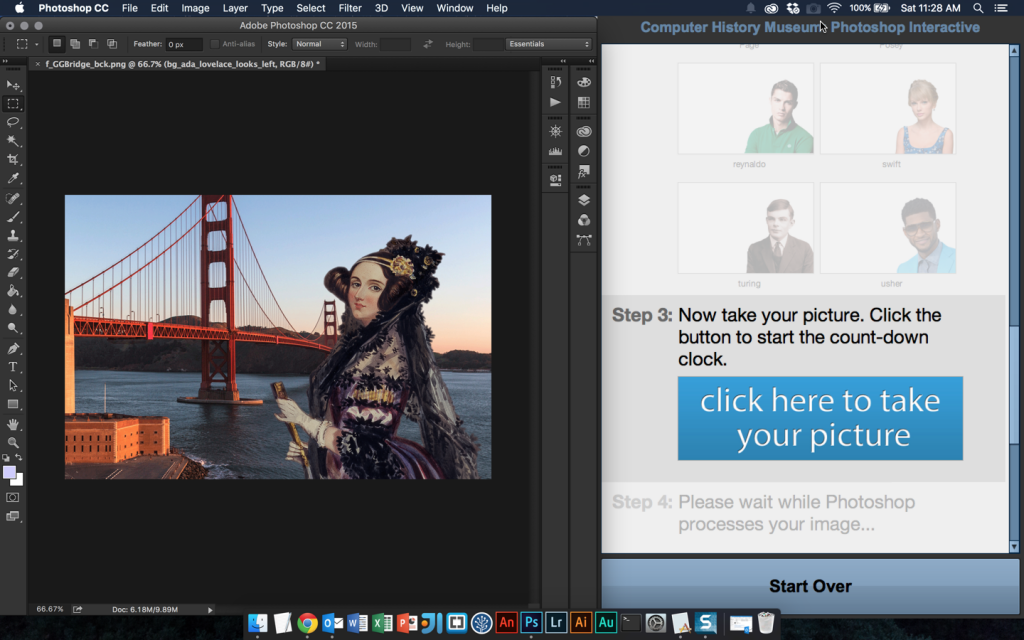 For this interactive, we used Adobe AIR to communicate with Photoshop over the local server, and respond to messages being returned by Photoshop to perform some action. Commands needed to be sent to Photoshop to open selected images and composite them properly, perform actions such as green screen removal, watermark overlays, rendering, final processing for email, and so on. The interactive needs to listen to Photoshop to know when all of these actions had occurred – to know both what state the application experience should be set to – and when certain processes had completed. It is a highly complex dance between Photoshop and AIR!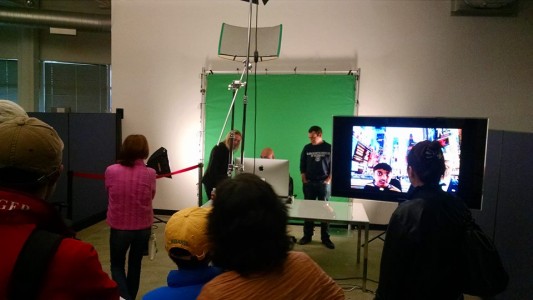 Users were able to approach the exhibit and perform a number of steps:
Select a background location image.
Choose a famous person which Photoshop would composite upon the background.
Take a photo of themselves against a properly lit green screen – passing this off to Photoshop for removal of the green pixels.
Use Photoshop to position their photo alongside the famous person against the background.
Once completed, they would choose to have their image displayed within the exhibit on a big screen, or email the photo to themselves.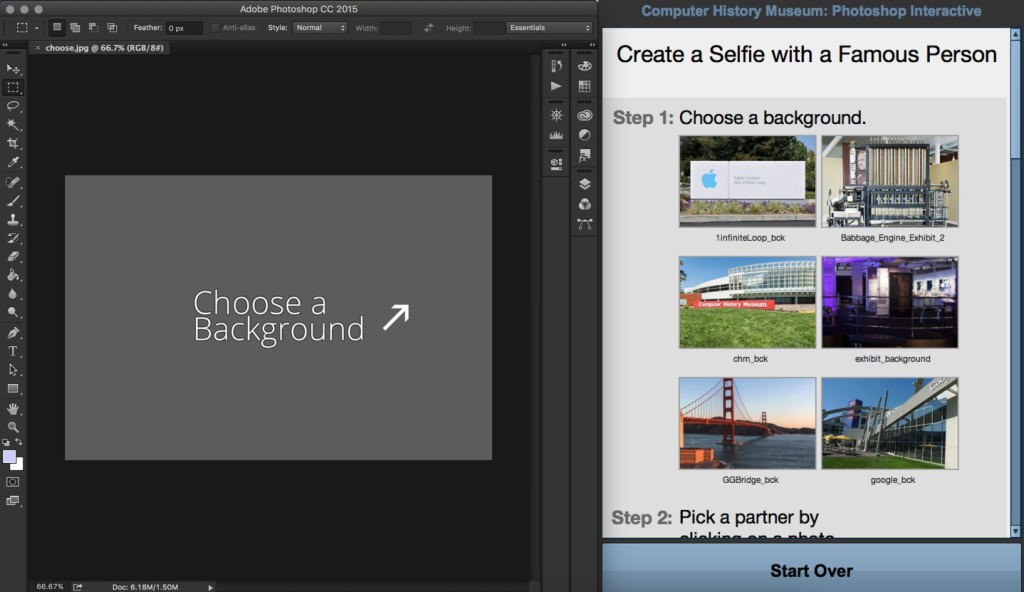 The development of the interactive itself was fairly complex. It involved the use of Photoshop CC 2015, Apache Flex 4.14, a custom version of the Photoshop Touch SDK, a number of open source AS3 libraries, and both network email and local server configurations.
I remain absolutely convinced of the power and flexibility of Adobe AIR as a desktop development platform.
The interactive is now complete and should be available for use in the Computer History Museum for at least the next 5 years of so.