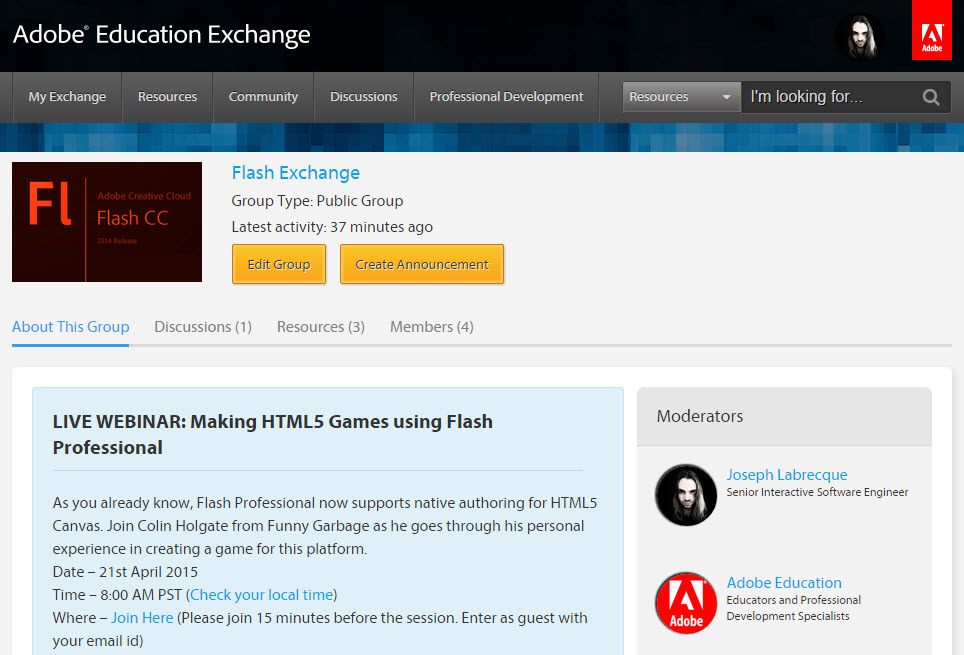 Flash Exchange is a group for discussion and resource sharing around the Adobe Flash Platform with a focus on education and educators.
All Flash-related content and interest is welcome: Flash Professional CC, Flash Player, AIR, HTML5 Canvas and WebGL, animation, creative tooling, Adobe Connect, Adobe Media Server, ActionScript, JavaScript, Flex, Starling, Feathers, Away3D, mobile development, apps, games, video streaming, et cetera…
http://edex.adobe.com/group/flx
More about the Adobe Education Exchange:
The Adobe Education Exchange is your online hub to help ignite creativity in your classroom. With instructional resources, professional development, and peer-to-peer collaboration, you'll find the support you need here.