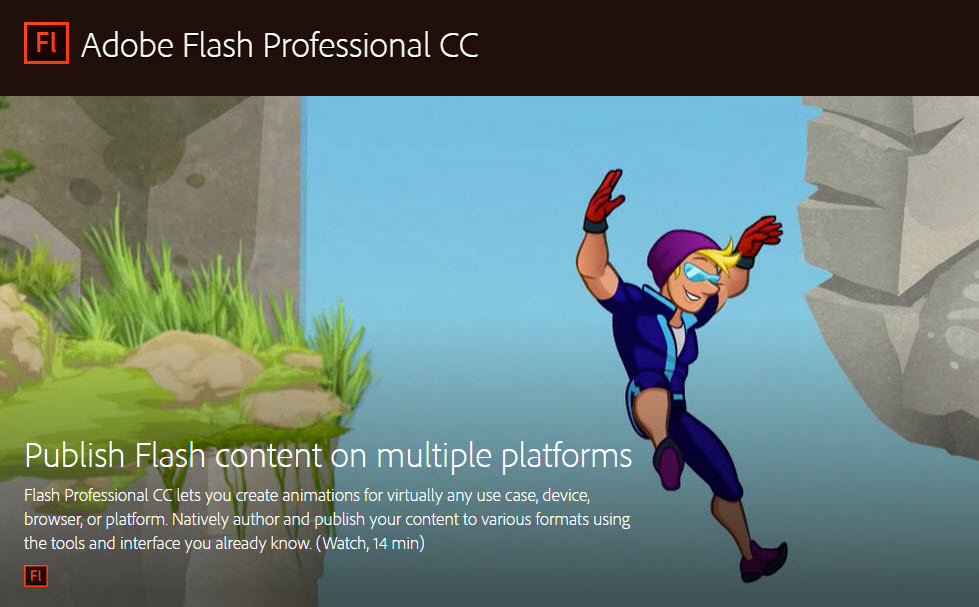 Flash Professional CC lets you create animations for virtually any use case, device, browser, or platform. Natively author and publish your content to various formats using the tools and interface you already know.
I have recorded – and Adobe has published – a set of video tutorials to spread awareness of Flash Professional CC as a platform agnostic creative animation and asset generation tool. Not only is this messaging important for creatives looking for a solid solution for targeting HTML5 Canvas, WebGL, and an array of custom platforms like Away3D and GAF… but is also beneficial to getting people to understand what a great platform exists within the Adobe runtimes; Flash Player and AIR!
No matter what the target – Flash Professional is a wonderfully expressive tool and Adobe is committed to enhancing the application to make it more useful for an ever-expanding set of creative designers, developers, animators, and more.
Check out the set of videos over at Adobe!