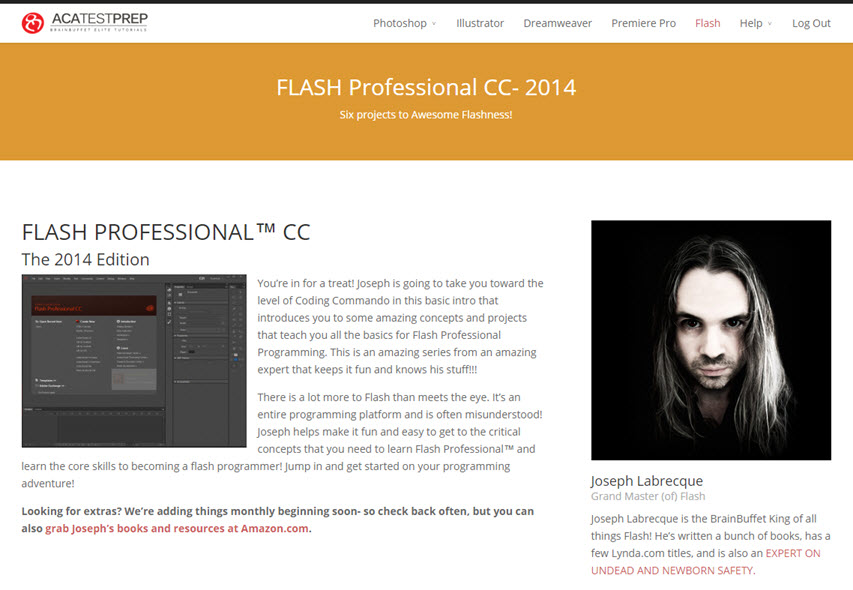 I have recently had a video course published through BrainBuffet ACATestPrep which focuses on preparation for the Adobe Certified Associate (ACA) "Interactive Media Using Adobe Flash Professional" certification exam.
ACA Test Prep is the subscription only set of resources from brainbuffet.com. The best video tutorials for the ACA exams from the top certifying teachers in the world! Get training that's PROVEN effective in your own classroom!
This course takes a project based approach to hit all of Adobe's ACA objectives for this certification through a number of project types, including; Animated Logo, Classic Animation, Interactive Web Ad, Mobile App Project, and more!
ACATestPrep also has courses to prepare you and your students for certification exams on Photoshop, Illustrator, Dreamweaver, Premiere Pro, and InDesign!