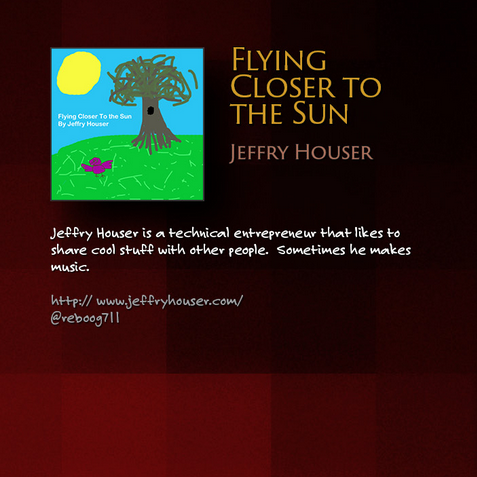 Please start by telling us your name, the name of your project (if different), and any other contributors that make up the project as a whole.
I'm Jeffry Houser. I don't have a project so much anymore, in that I just sometimes write and record songs for fun. Flying Closer to the Sun was one of the songs I wrote for February Album Writing Month. The purpose is to write and record a full album during the month of February. I wrote 19 songs; some good some bad. This is one of my favorites. All the recordings are here: http://fawm.org/fawmers/reboog711/.
What is the history of your particular aural endeavors? How did you get started working in this area?
When I graduated high school and went off to college I decided I wanted to learn guitar. So I rented one to bring with me. I spent four hours a day during my first semester learning every Nirvana song. Then I started writing stuff on my own. That lead to being in a band, called Lonely In Silence that was a powerful alt rock band. But, since love is often close to hate; we could barely stand each other and the band broke up. We had some awesome songs and it saddens me that many are not captured on tape in top form.
Later; I started an acoustic rock band called Far Cry Fly (http://www.farcryfly.com/) and our albums are up on Archive.org for all to download and enjoy. The band isn't active formally, but ever once in a while we get together and record.
Tell us about your track for EC3. What is the creative process like for you?
Flying Closer to the Sun was written in the final days of February 2014. I had already completed 14 songs for February Album Writing Month and decided to sit down and see what I could come up with. Over the course of two days, I wrote three songs and this was one of them and it stuck with me.
To write; I often pick up the guitar and start playing. The lyrics come off the guitar riff. Then I pace together an arrangement and record it with guitar and scratch vocals. I'll often replace the scratch vocals and do overdubs. This song is less produced than some of my others.
What sort of technologies and creative solutions do you enjoy working with? What does your primary work involve?
I run my own consulting business, so I jump around between projects and clients a lot. These days about half my 'work' is still based on Adobe Flex and the other half is HTML5 with AngularJS. I've put a lot of time over the past few years into learning AngularJS and recently released an AngularJS training course for Flex Developers (http://www.lifeafterflex.com). I'm really lucky in that I've been able to find multiple clients willing to give me the flexibility to explore different technologies.
My real desire is to do more mobile development, so I expect to focus my education efforts on that over the next year or so.
The Emergent Collective series was established to highlight people in the community who work in creative technologies and also produce music (not that these efforts are so dissimilar). How did you get involved in this Emergent Collective compilation?
I think I saw a tweet and the timing worked out in my schedule. I avoided it in past years due to other commitments, both personal and professional. This year the stars just aligned.
Is there anything else you'd like to share with our readers? Projects you are working on or future appearances?
Nothing musical; but be sure to check out my AngularJS training course for Flex Developers at http://www.lifeafterflex.com. The books are available for free and for a bit more there are over 6 hours of screencasts on AngularJs. Even if you don't know Flex; I'm told the Angular piece could stand alone.
The best way to find out what I'm up to is to watch me on twitter (reboog711) or follow my personal blog (www.jeffryhouser.com).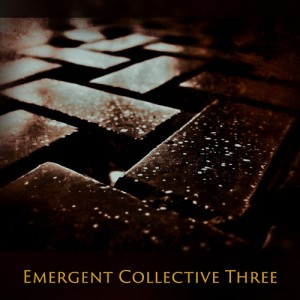 Listen to Jeffry Houser and others on Emergent Collective Three.