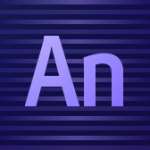 With a brand new version of Adobe Edge Animate CC (v.3) out in the wild… I have published a short video demonstrating how an audio project from my book, Learning Adobe Edge Animate, using Animate 1.0 can be successfully adapted to use both the new integrated audio feature and true responsive scaling with Edge Animate CC. Two really nice features worth noting!
Edge Animate CC new features include:
Audio support: Import and sync audio files with animation playback or user interactions
Responsive animations: Apply scaling or percentage-based layouts to fit mobile and desktop screens.
Script loading: Integrate 3rd-party libraries like Greensock or jQuery UI for extended capabilities.
Want to update? You can now choose from three different versions: