My "Adobe Flash Professional CC: Learn by Video" course is now available as an online video stream at Peachpit. The physical DVD version should be available in the next few months as well.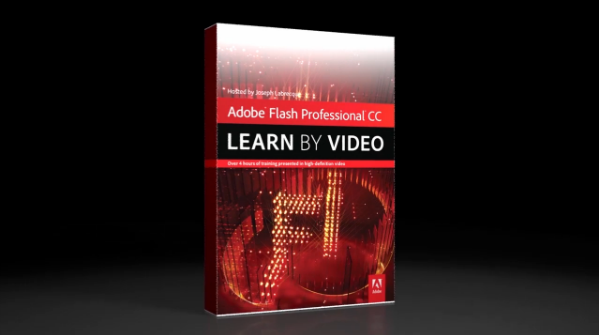 This critically acclaimed interactive training program from Adobe Press offers exceptional quality high-definition video to teach the fundamentals of Adobe Flash Professional CC.
Including more than 4 hours of video tutorials, the course comes complete with lesson files, assessment quizzes, and review materials. Experienced instructor Joseph Labrecque presents a comprehensive introduction to Flash Professional, including best practices as well as fundamental concepts of animation and interactivity. Covered topics include working with graphics, sound, tweens and masks, and exporting files to various formats, and how to work within the Creative Cloud.