As announced at Adobe MAX 2013 – the new suite of creative tools from Adobe has now gone live. The distribution method is quite different from past years of course – since the new CC apps are only available through Creative Cloud.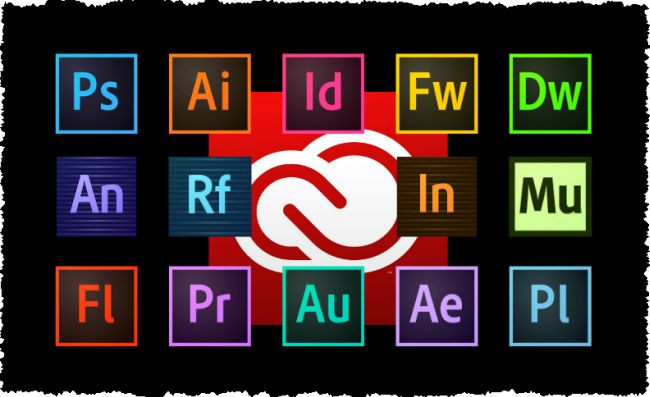 Your favorite tools are about to get even better. Introducing Creative Cloud™ desktop applications, including Adobe® Photoshop® CC and Illustrator® CC. They're the next generation of CS tools. Get hundreds of all-new features. Keep your entire creative world in sync — files, feedback from team members, fonts, settings, and updates. And, as always, your applications live on your desktop, not in a browser and not in the cloud.
There are a lot of neat new features across the board [and a complete rewrite in terms of Flash Professional CC!] but the most compelling new feature of these apps for me is that while they have gone live today… they won't be frozen in time for 12-18 months as the case has been with past releases. Because these applications are distributed through the Creative Cloud – they can be updated much, much more often. I happen to know, for instance, that one of my favourite applications has two more pretty major updates coming this year alone! That's really something, no?
Applications of particular note in regard to my recent and upcoming work in support of these applications are highlighted here…
---

Flash Professional CC
Re-engineered from the ground up, 64-bit Flash Professional CC is more modular and delivers unprecedented speed and stability. Easily manage multiple large files, publish more quickly, and experience a more responsive timeline.
[I have a DVD on Flash Professional CC which will be published soon.]
---

Photoshop CC
More freedom, speed, and power to make incredible images real. You'll get dozens of new and reinvented features, including the most advanced sharpening tool available.
[Try the new LevelUp extension for Photoshop CC!]
---

Edge Animate CC
Edge Animate CC will enable greater creative expression and efficiency. New features like motion paths, templates, and the option to host files using an Adobe CDN make Edge Animate even easier to use.
[Have a look at my Edge Animate books and videos.]
---

Edge Reflow CC (preview)
Creating responsive designs is a snap with the visual and interactive user interface in Edge Reflow. Ease the pain of designing for multiple screen sizes by using a resizable design surface and media query breakpoints.
[My new course on Edge Reflow is live at Lynda.com!]
---