This week, Adobe released a totally revamped version of the Adobe Education Exchange!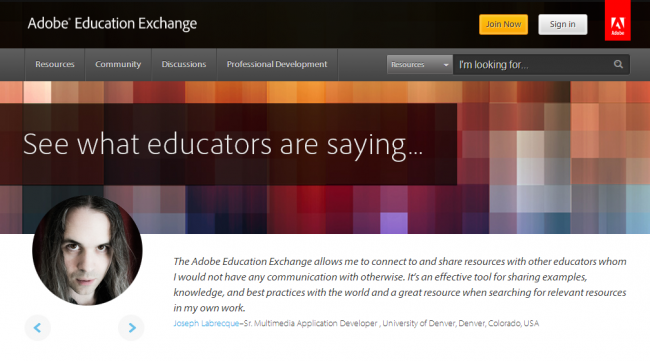 For those unfamiliar; over the past two years or so, the Education Exchange has provided a way for educators to share resources, materials, content, and whatnot to anyone else registered with the exchange. There is also a place set aside for discussions that was introduced last year. The new updates not only redesign the entire system – but also create a more personable environment for collaboration and sharing. There are two features that I'll highlight here: public profiles and a new points system with a growing set of badges.
Public Profiles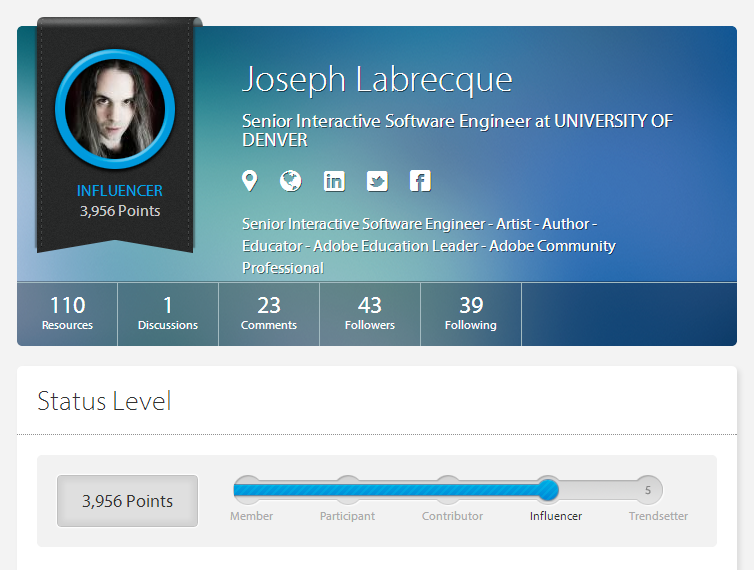 Member profiles are now more public and provide a much greater amount of visibility to a member. Included in the profile are links to other networks, a rundown of EDEX contributions, involvement, and personal network statistics.
Points System and Badges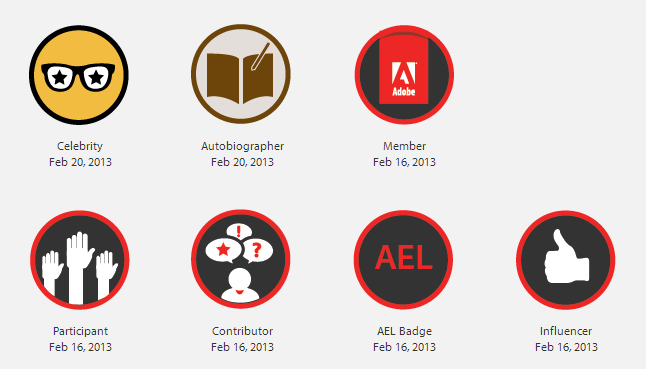 A set of earnable badges are also displayed upon the profile page alongside an activity stream. Some of these are small changes… but I think they'll do well to enable members to better interface with one another and with the exchange.
I'd recommend that anyone involved in K12 or Higher Education register and contribute to this great resource!