During the Create the Web event in San Francisco today, Adobe is making a number of major new tooling and service announcements having to do specifically with web standards. Not only are these announcements centered around advances such as CSS Filters and other standards work being discussed; but also a huge reveal in the form of a major new product line… all under the umbrella of Adobe Edge.
[Disclaimer: I'm writing this all about a week before the event – so hopefully nothing changes drastically! I'll be writing another post here afterwards with my post-event thoughts.]
Edge Products and Services
The main thing I'm writing about here are all of the Adobe Edge products and services that are being announced, released, previewed, et cetera. here are a few things to know about all of these items in order to get a perspective on why Adobe is doing this. Each of these items is being developed with the following in mind:
They are being optimized for creating beautiful mobile ready content and apps. Not just desktop tooling – this is for the whole web!
Adobe wants to stay on top of evolving web technologies including HTML5 and beyond through the development and maintenance of this product line.
This all represents more of a task-focused workflow. It is the user's choice to use each piece individually, together, or alongside other tools.
This is all meant to aid productivity without hiding the underlying technologies used. This stuff is built directly to support creatives in harnessing the power of today's web.
These tools will allow users to choose specific frameworks that work best for them.
Edge Animate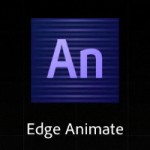 This is the product formally known as Edge Preview (1-7). The slickest way I've seen to be able to animate web content and provide interactivity using web standards! The killer news aside from reaching 1.0 – is that this version of Edge Animate is going to be FREE! Some of you may know that I have written a book on Edge Animate with Packt Publishing. The book is currently in production and should be out in a few weeks.
---
Edge Code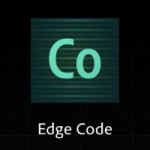 This is a product-ized version of the open source Brackets project. A web editor built using standard web technologies. The relationship of Brackets to Edge Code is very similar to the relationship between Apache Cordova and PhoneGap; the former being the open source version of the latter.
---
Edge Reflow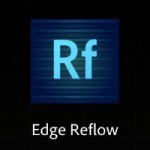 Edge Reflow is a responsive layout application. Taking some of the responsive layout visualization and tooling from Edge Animate and taking it to a whole other level – this is the one Edge tool that isn't quite available yet, being that it is so very new.
---
Edge Inspect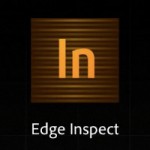 This is "Adobe Shadow" version 1.0 – providing the ability to test web layout and functionality across devices over a network. I've worked with Shadow a bit and even write about using Edge Animate and Edge Inspect together in my book. It's an awesome little tool.
---
Edge Web Fonts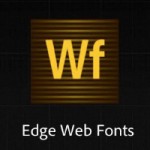 Similar to some other free web font services available today (Google Web Fonts), Edge Web Fonts is a collection of free web fonts that can be consumed by anyone and is build upon the TypeKit infrastructure. It includes a selection of really nice typefaces from Adobe, TypeKit, Google, and others.
---
PhoneGap Build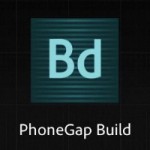 While not branded as a "Edge" service, specifically; PhoneGap Build takes a lot of the hassle out of compiling a PhoneGap application for multiple operating systems. With integrated Dreamweaver CS6 and Edge Code support, application can be built remotely and then installed and tested on a variety of supported platforms without the need to install and configure multiple build environments.
Part of Creative Cloud
One of the best parts of all this is that if you have a Creative Cloud subscription – you already have access to all these tools and services. If you are not part of the Creative Cloud, you can sign up for the FREE starter subscription and receive a large portion of Edge tooling and services for free.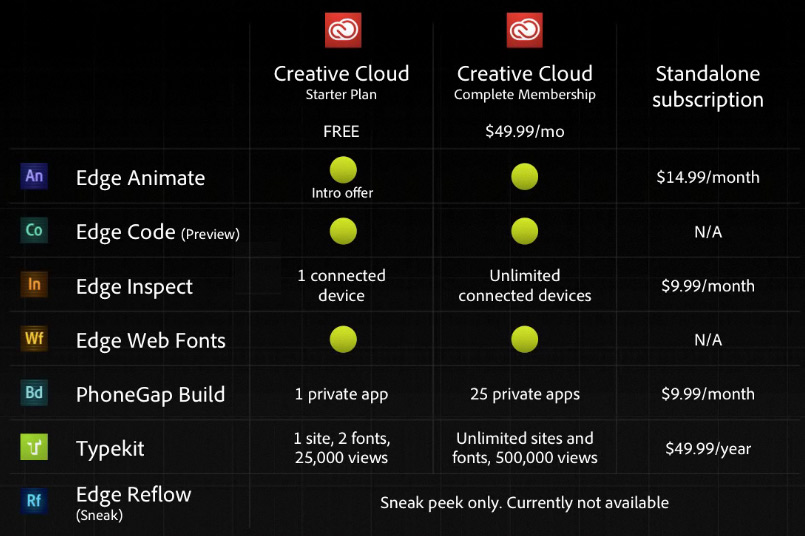 The above chart goes into some detail around the subscription levels and some of the restrictions involved with the free service as opposed to a full Creative Cloud membership. In my opinion – this is almost too good to be true – but it is!
What about Flash?
Well, this is an event around the web standards side of things – but the Flash Platform is set to receive some nice words as well during a few of the talks (as I understand it). Those who aren't deeply involved in both web pillars (HTML & Flash) from Adobe's perspective could see the focus on web standards at this event to be another Flash snub (see November 2011). Please do not look at it that way. Have faith – Adobe is heavily invested in the Flash Platform as well and there are some pretty major announcements coming up around that soon.
Adobe is in a great position right now because they can innovate at their own pace with Flash Platform technologies while creating awesome tooling for the web standards crowd and leverage a lot of the neat stuff gained from the work with Flash to contribute to the greater web. If you happen to have a stake in both of these areas – you really cannot lose. It's a great place to be!