Over the weekend, my newest video course with video2brain was published.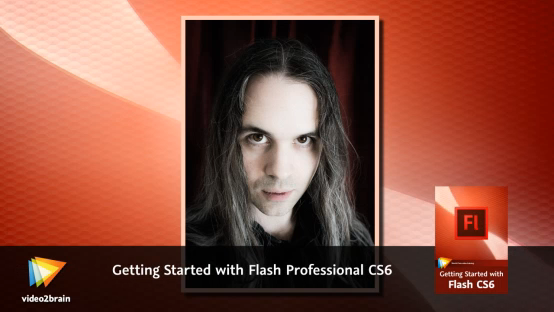 Step-by-Step Basics to Get You on Your Way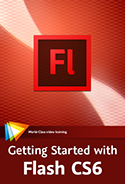 In this course, Flash authority Joseph Labrecque takes you on the straightest path to proficiency with Flash Professional CS6. You'll learn your way around the interface and get comfortable working with assets like symbols and text. Then you'll start making things move, adding animation and interactivity to your projects. And finally you'll see how to output your files, and not just to SWFs; content created in Flash Professional CS6 can also target desktop, mobile, and even HTML5.
This course is an introduction to the powerful tools offered by Adobe Flash Professional CS6. After becoming familiar with the interface, you'll learn how to create projects, work with assets, and add animation and interactivity. The contents of this course include:
Introducing Flash Professional CS6
In this introductory chapter, we'll explore some basics of the Flash Professional CS6 application and build a foundation for the lessons to come.
Becoming Familiar with Flash Professional CS6
In this chapter, you'll learn the basics of working in Flash Professional CS6 and become familiar with important elements of the application interface.
Project Explorations
This chapter demonstrates the entire workflow of a basic Flash Professional project that targets the Adobe Flash Player.
Creating and Manipulating Assets
This chapter looks at the different types of assets that you can use in Flash Professional application, including symbols, filters, and text.
Animating Assets
Flash Professional is used to provide animation for numerous projects for the web, television, and devices. In this chapter, we'll look at the basics of Flash animation.
Enabling Interactivity
In this chapter you'll learn how to use the programming language ActionScript to enable interactivity in a project. You'll see how use code snippets, write ActionScript directly on the Timeline, and use EnterFrame and Timer events.
Additional Output Options
While Flash professional traditionally outputs a SWF file for use with the Flash Player, content created in Flash Professional CS6 can also target desktop, mobile, and even HTML5. You'll learn about these output options in this chapter.