I'll be at the official Adobe MAX bookstore at 10:00am on Wednesday, October 5th during Adobe MAX for a book signing with Peter Elst. Come down and say hi to us! Stick around for Ben Forta directly afterwards! Good times for all!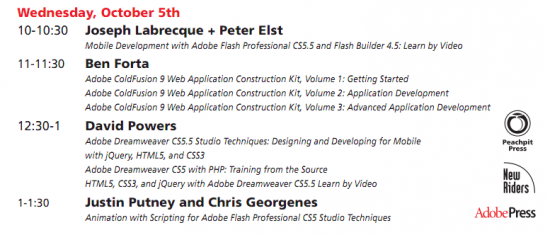 Note that I'll sign any of my books if you bring them :)
Peachpit is also having some Adobe MAX promotions you may want to check out.