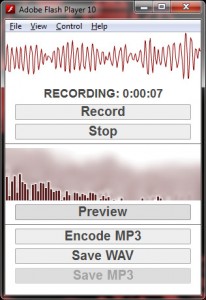 An article I had written on using a variety of ActionScript and Alchemy-based audio encoding libraries in Flash Player has been published over at CodeBass.
Check it out and even play with the demo set from within your web browser. Full source code and links to referenced AS3 libraries is also available.
Nice to finally get something up there!