This is my first for-sale application in the Android Market. Let's see how it goes!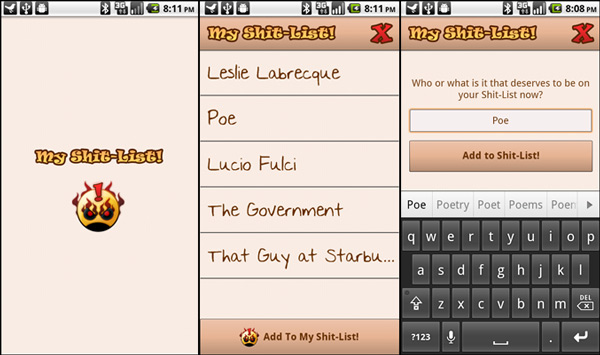 Ever think "I'm putting that guy on my shit-list?" Well, now you can manage your shit-list on the go with "My Shit-List!" for Android devices. Keep an up to date list of the people that cross you… so that you NEVER forget >:|
Requires AIR for Android, of course!